Jackie Wilson, Founder of JackFit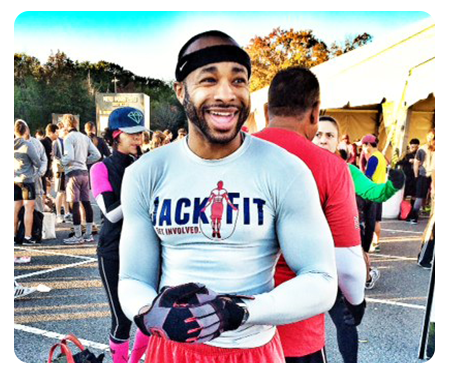 Jackie B. Wilson, a graduate of Duke University and the University of Notre Dame Law School, is a fitness trainer who has committed his life to physical fitness. A former All-Conference athlete who spent his college years working with Duke University's athletic department, Jackie has spent the better part of his life training along side athletes that have competed at the highest levels.
Jackie believes that getting in shape should be something that you look forward to; not a dreaded chore. He brings a hands-on and fun approach to training that keeps his athletes engaged, encouraged, and excited about physical fitness. Together with his clients, Jackie has proven that anyone can reach their fitness goals - regardless of their starting point - through proper instruction and the right amount of dedication.
Sticking to the philosophy that you must do what you have never done, in order to achieve what you have never achieved, Jackie focuses on finding different ways to challenge your body. This technique is meant to "shock the body," which encourages continuous results and avoids plateaus.
Physical fitness is a lifestyle that promotes healthy and functional living. Whether you are a first-timer, weekend workout warrior, or someone looking to get back in shape, Jackie's techniques and enthusiasm for fitness can help you reach your goals.
Jackie founded JackFit because he wanted to share his knowledge, skillset and training techniques with those who are willing to give their all to reach new levels of physical fitness and health. He loves working clients out, having fun and helping his clients get in awesome shape!
Jackie lives in lower Manhattan with his Wife, LisaMarie, and their son, Tripp.